Eyelash Extensions
---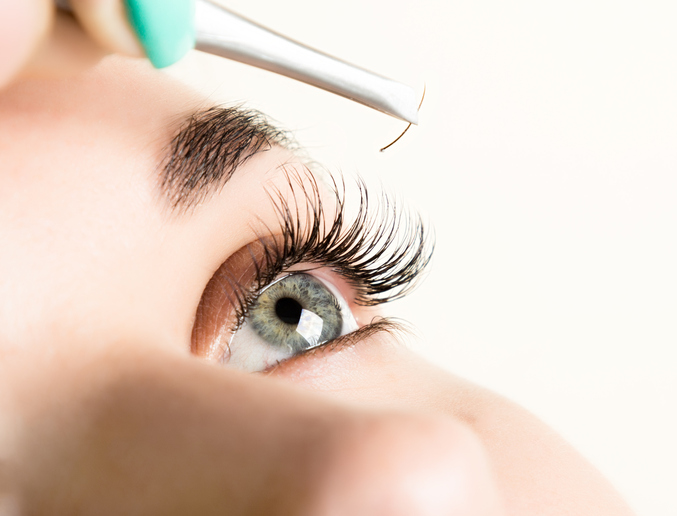 Eyelash extensions are one of today's biggest beauty trends. They have a natural look and feel and they are easy to maintain. Eyelash extensions provide instant gratification and most clients fall asleep during the procedure. Eyelash extensions are applied to individual lashes, one lash at a time to give a natural yet elegantly enhanced appearance, without applying mascara!
Full Set: about 60-80 lashes per eye   $175
Flirty Set: 25-35 lashes per eye  $75
Fill-in: 30 minutes  $30
Fill-in: 60 minutes  $60
Which eyelash extension product do you use?
Yvonne is a Certified Lavish Lashes Professional. Lavish Lashes are semi-permanent professional quality synthetic lashes. They feel natural and have a natural looking curve, so no need to use an eyelash curler. Lavish Lashes come in various lengths, colors, and thicknesses to create a beautiful and natural look. Lavish Lashes are not affected by normal showering, swimming, or trips to the spa, once they have cured for the first 24 hours after application.
How long do eyelash extensions last?
Eyelash extensions fall out with the natural lash that it is adhered to. The average life cycle of an eyelash ranges from 60-90 days.
How often do you need an eyelash extension fill-in?
Fill-in appointments are recommended every 2-3 weeks.
What to expect during an eyelash extension appointment?
Prior to the procedure you will attend a free consultation to determine if you are a good candidate for eyelash extensions. Once it is determined that you are a good candidate, a patch test will be performed (a few lash extensions will be applied), you will go home and if no reactions occur you will come back in for your already scheduled eyelash extension appointment. During the appointment you will lie back, special eye gel pads will be applied and your lower lashes will be taped down. Then using medical grade adhesive and tweezers the lash extensions will be applied one-by-one.
Who is not a good candidate for eyelash extensions?
You are not a good candidate if you have recently undergone or are currently undergoing chemotherapy. Also, anyone who has alopecia suffers from Trichotillomania or Trichosis, or any eye condition where the eye doesn't look healthy, or if you have an adhesive or latex allergy.
Who is a good candidate for eyelash extensions?
Anyone who desires fuller, thicker, longer lashes without the hassle of using mascara or store brand false lashes.
Are you ready to get started?
Call 910-399-8799 Ext. 1 to reach Yvonne, or click the schedule now button and request your free eyelash extension consultation today!